Civil Engineering Department
VISION
To be a global center of excellence in technical and professional education for graduating engineers and serve as a valuable resource to the nation.
MISSION
To keep graduating engineers and professionals up to date on cutting-edge technology for profession and research, as well as to prepare and develop their full potential while adhering to ethics and moral values.
To emerge as a leader in technology promotion in identified areas of regional and national importance through enhanced industry-institute interaction.
Introduction Of Department:
Civil engineering is a professional engineering discipline that deals with the design, construction, and maintenance of the physical and naturally built infrastructure for the fulfillment of the basic needs of the human race, including transportation, communication, energy production, religion, culture, sports, and community and social and developmental activities like bridges, roads, canals, dams, and buildings. This department has been the foremost in imparting civil engineering education at Pratap University since 2012. Well-qualified and experienced faculty is one of the salient features of the department, and acute care is taken to ensure that students acquire essential engineering concepts with in-depth understanding. In addition to that, the civil department is well equipped with the required departmental laboratories.
The Curriculum:
Designed to find solutions to societal problems in the midst of rapidly changing technology
It gives students the theoretical background and professional attitude to serve the public.
It typically leads to entry-level positions or the opportunity to pursue post-graduation in technical specialties like environmental, geotechnical, structural and traffic and transportation engineering.
Lab Details:
Surveying Lab
Concrete Technology Lab
Transportation Engineering Lab
Geo-Technical Engineering Lab
Structural Engineering Lab
Environmental Engineering Lab
Civil Engineering Materials Lab
Strength Of Materials Lab

Fluid Mechanics Lab
MESSAGE BY HEAD OF DEPARTMENT: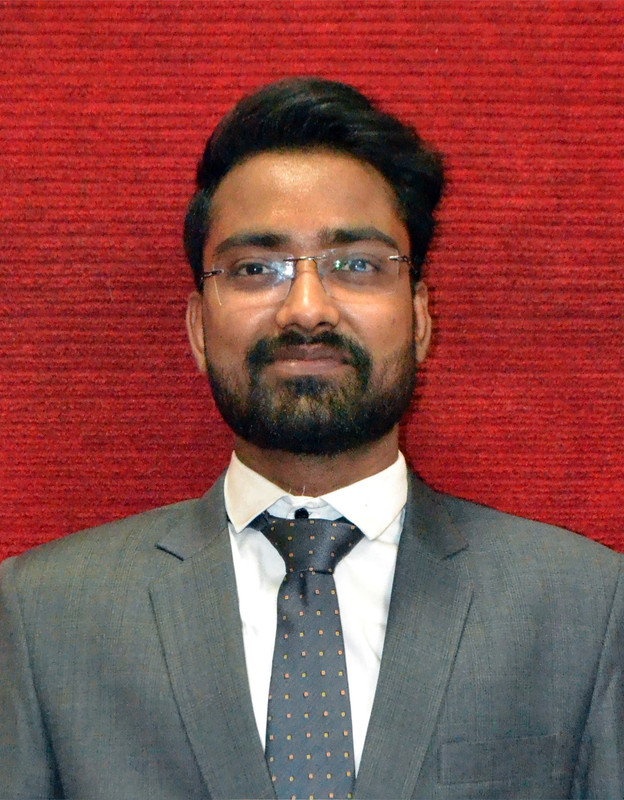 Mr.Saurabh Jain
HOD, Civil Department
Welcome to the Department of Civil Engineering at "Pratap University". Civil engineering is one of the most important disciplines for addressing the needs of a rapidly changing society. It gives me profound pleasure and pride to explore a remarkable educational world in the Department of Civil Engineering. It has been our endeavour, right from the beginning, to make our department a preferred destination for students who want to get to the top of this field. We aspire to mould our students into globally competent and well-chiseled civil engineers who can meet the challenges of technological advancement. All efforts are also being made to inculcate social values and professional ethics in our students to face the current as well as future global standards. A well-qualified and competent faculty with well-equipped labs is committed to providing an excellent teaching methodology for nurturing the students into excellent engineers as well as good human beings. I wish all our students a brilliant and bright future.
Programme Educational Objectives (PEOs)
PEO 1: To prepare the program as a comprehensive and step-by-step preparation of students for higher learning, research, and/or employment.
PEO 2: To orient the program to help the students acquire professionalism and technical competence.
PEO 3: Widen the horizon of knowledge both in breadth and depth to promote a scientific approach to solving civil engineering and interdisciplinary problems.
PEO 4: To inculcate human values among the students and encourage them to follow ethical practices.
PEO 5: To encourage students to apply knowledge for the uplifting of society and the creation of an environment that will be sustainable and globally compatible.
PEO 6: To develop the department as a leading provider of cutting-edge technology in identified areas in the central region.
Programme Outcomes(POs)
PO 1: Graduating students will have a good knowledge of basic science, engineering, and technology.
PO 2: Graduating students will be able to understand engineering difficulties, analyze them, and provide solutions to the theoretical and practical difficulties either individually or in a group.
PO 3: Graduates will be fully trained in the use of traditional and modern equipment for practical and fieldwork.
PO 4: Graduating students will be able to communicate freely and effectively with the public (both orally and in writing).
PO 5: Graduating students will have the ability to correctly visualize the issues and to come up with the most appropriate solution through the development of computer programmes and/or making use of commercially available software packages.
PO 6: Graduating students will demonstrate knowledge of interpersonal skills coupled with the correct professional approach and ethical practices.
PO 7: Graduating students will use their technical skills for environmentally friendly, sustainable development activities and professional approaches to develop the infrastructural and other civil engineering facilities for nation-building and also help and guide the weaker sections of society.
PO 8: A graduating student will be able to excel in competitive examinations for employment or higher education, as well as conduct quality research and keep up to date with technological advancements and new developments.